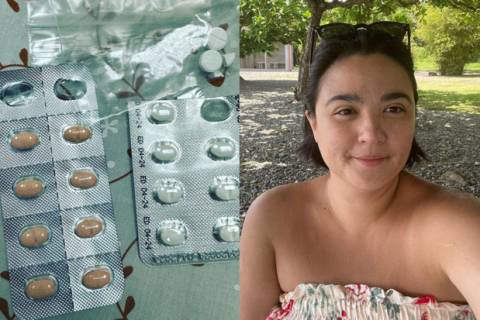 Sunshine Dizon reveals PTSD, depression diagnosis: There's nothing wrong with asking for help
Sunshine Dizon opened up about "feeling overwhelmed" recently, revealing she has been diagnosed with mental health conditions such as post-traumatic stress disorder (PTSD), depression, panic attacks and abandonment issues.
The actress shared some of her realizations as she showed herself confined at a hospital through her Instagram page on Saturday, Dec. 3. Dizon did not immediately disclose the reason for her hospitalization.
"Unfortunately this [is] me. Hoping it's not [COVID-19] again," she said. "Realizations, some people will love you enough to move mountains just to be with you, and some will have lame excuses because you are not and will never be their priority.
"I'm turning 40 next year, I have so many regrets but I don't know how to go back to where I used to be," she added. "[This is] not about work, this is about life-altering decisions."
While alone in the hospital at 3 a.m., Dizon admitted asking herself if the decisions she has made were "really worth it." She then expressed her longing to have someone beside her during such times.
"And since I'm here alone feeling overwhelmed, I guess it's time to admit what I've been going through recently," she wrote in a separate post. "[I have been] diagnosed with PTSD, depression, panic attacks, abandonment issues and that's just skimming the surface."
Dizon then listed the medications she was prescribed, stressing how she sought for help to "free herself from the stigma."
"I'm on Xanor, Jovia, Rivotril for emergencies and Stilnox. You may ask why now? Only because I want to free myself from the stigma," she stated. "There's nothing wrong [with asking] for help."
"I know it's very hard to get stuck in your head. But we can do it, baby steps," she concluded, addressing those battling with their mental health. "One day at a time."
Fellow celebrities who extended their well-wishes and kind words to Dizon were Iza Calzado, Carla Abellana, Vina Morales and Cherry Pie Picache, among others.
Last August, Dizon disclosed that she underwent several MRI scans that lasted over five hours after she experienced pain in her neck.
je