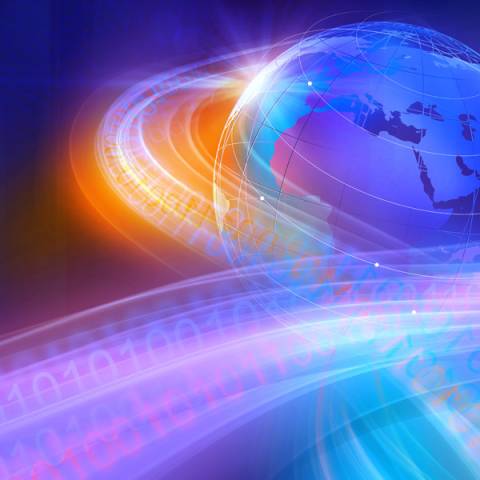 An excursion to conquer disability
By Gaurav Kumar
Panaji, Dec 15 (UNI) Every paradise is made possible by blindness....the adage unravels the obscure contrast that for a visually impaired person losing the sense of sight does not cramp the jovialness, but gives a life-changing experience, adding new colours to existence.
Accessibility for people with disability in public places remains a crucial issue and when it comes to travelling, the situation turns out to be more gloomier.
But, taking this challenge further, Amit Jain, founder of Delhi-based travel agency, Rising Star Tours and Travels, has initiated to offer a trip for the differently-abled so as to give them the experience they had been longing for.
"It is our seventh expedition, which has a total of 62-visually impaired people from across the country to Goa.
Before that, we took them to Thailand, Jim Corbett, Jaipur and other beautiful places," he said.
"I have realised that travelling has been the 'most unfulfilled desire' of visually impaired people and as I run a travel agency myself, I have decided to fulfill their wish.
I had started this initiative with visually impaired persons but today I offer such trips to other differently-disabled persons as well," Mr Jain said.
He does organise all such trips under a trust named "Rising Star Khilte Chehre" (RSKC), which is an arm of Rising Star Tours and Travels.
"I have been in the travel business for a long time now, so for me, it was easy to organise such trips.
My family has been very supportive of this initiative," the founder of RSKC added.
He said there are a number of organistations that provide aid to visually impaired, but he wanted to keep his focus on providing them with a knowledge-based travel experience.
For this, he not only took them to the marquee beaches of Goa but also to the famous monuments of the state.
He has a team of volunteers to make sure that the trip goes smoothly.
Talking about his volunteer team, he said, "I have my family and office members in this volunteer team."
On being asked about the difficulties he faced initially in convincing the family members of visually impaired to allow them to travel with him, Mr Jain said, "When I started this initiative, the families, especially of girls, used to question me that why do you want to take them for a trip? But after two or three trips, these questions vanished as those girls who travelled with us told people how they were treated.
They were treated like they are our daughters."
Asked how he selects the people for a trip in a country which is a home to 20 per cent of world's visually impaired, he said he selects the people based on a first come first serve basis.
"We give preference to those who have not travelled yet.
I send e-mails and WhatsApp messages about my trip to the National Association of Blind, National Confederation of Blind, National School of Blind, Radio Udaan, and other platforms.
These are unpaid advertisements," the founder of RSKC said.
The journey not only gives the visually impaired a chance to explore the world but also brings them closer to their community.
Mohit Gupta, one of the members of the travelling group, said, "When I travel alone, it gives me immense confidence in my life.
I do travel with my family for different purposes such as family weddings or professional meetings but I do not get any chance to make friends.
On the contrary, when I travel with Rising Star, I get a chance to meet my community.
This was my fourth trip with them, and I have got so many friends during the course of these trips."
On a first day of the trip, the group left to explore the city of South Goa, where they visited Basilica of Bom Jesus Church and Shanta Durga Temple and Dona Paula beach.
The enthusiastic and curious travellers also went for a cool and breezy cruise ride on the Mandovi River as well.
They enjoyed their lunch and some music while dancing on the waves of the river.
On day two, they visited Aguada Fort in North Goa.
The second tourist spot of attraction was Baga Beach.
It is located at the north end of the contiguous beach stretch that starts from Sinquerim, Candolim, leads to Calangute, and then to Baga.
The travelers enjoyed the sunset and relaxed their hearts out at the beach.
They also shopped the famous Goa Delicacies and Clothings.
Manjula Kalsariya, who came to the trip with her husband Ramesh Kalsariya from Gujarat, said, it was the first time when they travelled together out of their state in their three years of marriage.
Kalsariya, who teaches Sanskrit in a government school to normal children, said, "It was a new learning experience for me.
I met so many visually impaired people who are working in different fields, ranging from the banking to Defence Research and Development Organisation (DRDO).
I was surprised to know that they are working in such diverse sectors.
I interacted with so many people, and got to know each of their unique journeys- each person has a story to tell."
She also praised the volunteers for helping them feel the monuments, architecture, and walls to gain an intimate connection with the place.
"We were taken to Mandovi River for a cruise ride, where we had music and dance.
We heard the operator telling about the presence of dolphins in the water.
During the drive, I came to know about the history of the area.
So many Bollywood movies were shot in the south Goa," she said.
According to some group members, situation has been changed a lot in society for visually impaired over the years.
Now, people come out to help them.
Initially, people treated them as they were not part of the society.
Talking about social changes towards the visually impaired people, Nitesh Gupta, a Lucknow-based banker, said, "Society has changed its view towards us over the period of 10-15 years.
Earlier, they would see us as we did not belong to the society.
Now, people come out to help us."
"However, there is still a lot of work needed to be done.
In public places, and even in government offices, we do not have adequate facilities for the disabled," he added.
UNI GK ASN SHK 0844