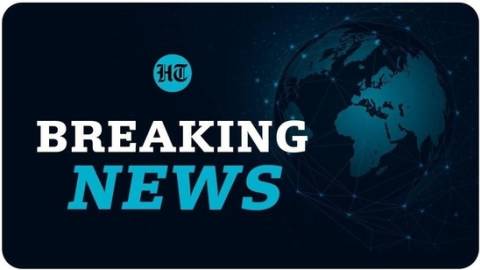 Breaking: 19,406 new Covid cases, 49 deaths registered in 24 hours
Taiwan defence ministry said that China was simulating attack on its main island, reported news agency AFP.
"Incredible form demonstrated by our wrestlers. Adding to the medals tally is Mohit Grewal. His sharp focus stands out as he brings home a Bronze medal. Congratulations to him. I hope he scales new heights of success in the times to come," Prime Minister Narendra Modi tweeted.
A fire has broken out at Wadia hospital in central Mumbai, PTI reported quoting civic officials.
Indiana's Legislature became the first in the nation to pass new legislation restricting access to abortions since the US Supreme Court overturned Roe v. Wade.
Japanese Prime Minister Fumio Kishida will replace defence minister Nobuo Kishi on consideration of his health conditions in the upcoming Cabinet and party leadership reshuffle on Wednesday, reported Reuters citing Yomiuri daily.
Taiwan defence ministry said that the troops fired flares to warn unidentified aircraft flying over outlying islands of Matsu late on Friday, reported Reuters.
An earthquake of magnitude 5.3 occurred around Belkotgadi of Nuwakot district in Nepal at 5.26am, according to National Earthquake Monitoring & Research Center.