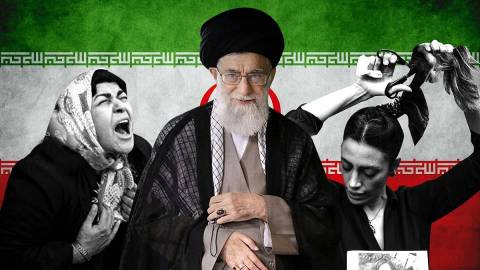 After Months of Unrest, Iran Attorney General Says Hijab Law Under Review
After over two months of deadly protests and the custodial death of 22-year-old Mahsa Amini that triggered it all, Iran's mandatory hijab law is being reviewed by the parliament and judiciary, the attorney general said on Saturday, 2 December.
Mohammad Jafar Montazeri said, "Both parliament and the judiciary are working" to see if the law needs any changes "and will see the results in a week or two," AFP reported.
Since Amini's death on 16 September, protesters in Iran have taken to the streets, cutting their hair, burning the hijab, and raising slogans against the government and the morality police.
The hijab has been mandatory for all women since April 1983 and is strongly enforced by the morality police.
President Ebrahim Raisi on Saturday, 3 December, said that "Iran's republican and Islamic foundations were constitutionally entrenched," reported AFP. He added, "But there are methods of implementing the constitution that can be flexible."
Over 200 people have died in the protests in the last few months, and thousands arrested.
You can read more about the Iran protests here.