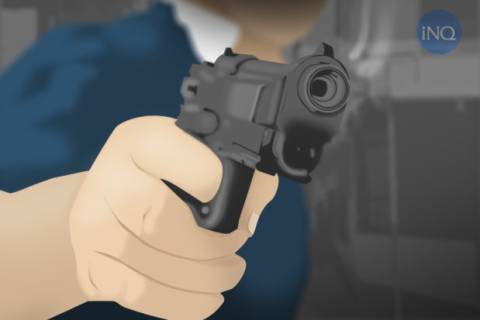 Cop, student wounded in Bicol shooting incidents
LEGAZPI CITY––A police officer and a student were wounded in two separate shooting incidents Wednesday in Sorsogon and Camarines Sur provinces, the police said.
Corporal Aaron Cascabel, 30, was attending to a checkpoint along with other police officers in Bulan town, Sorsogon, when an unidentified perpetrator shot him at 2:20 p.m. in Barangay Sta. Teresita.
Cascabel suffered from a bullet wound on his left thigh and was brought to a hospital for treatment, the Sorsogon police reported.
Cascabel of Malinao town in Albay is assigned at the 2nd Police Mobile Force Company that was attending to the checkpoint.
In Camarines Sur, student Mark Joseph Mata, 21, was talking to his friend around 8:30 p.m. when three men riding on a motorcycle grabbed his phone in Barangay Paloyon of Nabua town.
One of the motorcycle riders shot Mata, hit him on his neck, and fled, said Major Divino John Pelea, Nabua police chief.
Mata was brought to a hospital and was declared in stable condition, Pelea added.
lzb