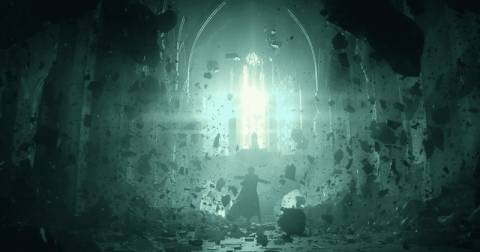 'The Sandman' fans hope for Season 2, band together to increase Netflix streaming views
'The Sandman' is now available on Netflix. Will there, however, be a 'Sandman' Season 2 for fans to enjoy? Fans have already been captivated by the new fantasy horror, with many demanding a season two, despite the fact that the series *just* debuted on the streaming platform on August 5th.
The long-awaited version of 'The Sandman' has finally arrived on Netflix. 'The Sandman', set on the DC comic of the same name, follows Morpheus (Tom Sturridge), also dubbed as Dream of the Endless, and many other names. Morpheus, the living embodiment of dreams and lord of The Dreaming, is caught and imprisoned for almost a century at the beginning of the story. When he eventually escapes, he must not only find the powerful things stolen from him by his captors, but he must also restore his realm, which has fallen into ruin during his lengthy absence. A few of his creations, both dreams, and horrors, have even escaped. As the series progresses, Neil Gaiman's magnum work seamlessly weaves the narrative of Dream and his brothers through mythology and history alike.
With the release of 'The Sandman', it's time to start speculating about the show's future. Gaiman's narrative spanned 75 issues, not including several spinoffs and a prologue, and was drawn by fantastic artists such as Marc Hempel, Mike Dringenberg, Sam Kieth, and Jill Thompson, among many others. In other terms, there's a lot more to the story! So, will 'The Sandman' return for a second season?
Allan Heinberg, executive producer, and showrunner told NME that he intends to adopt all of 'The Sandman', even spinoffs. Season 1 spans the first two collected volumes of the comics, 'Preludes and Nocturnes' and 'The Doll's House', implying that at least five seasons are required to adapt the main series. Heinberg stated that he was already working on concepts for volume 7 'Brief Lives' when asked which potential stories he was most interested in. That at least makes the show's future appear promising. Neil Gaiman also told Bustle that they've already shot content for Season 5 if the show is renewed. He stated that they had plans for all the comics, even 'Sandman: Overture', a prequel published long after the series ended that explains why Dream was so weak that he could be abducted by an amateur sorcerer in the first place.
Netflix has a poor track record of allowing series to finish, and many fan favorites have been canceled before their time. Furthermore, the budget for 'The Sandman' is rather high, with episodes costing up to $15 million. Much of the choice will most certainly be influenced by how well the show does. Fans on social media are already clamoring for a second season, which they hope will be announced shortly by the network. Putting a dig at the network's infamous habit of not renewing shows a fan wrote on Twitter, "Breaking: after seeing the positive reception from both audiences and critics Netflix has canceled season 2 of The Sandman." Another tweet read, "I'm worried for The Sandman because it has two blades over its neck 1) Netflix and its infamous standards for a show to acquire a season 2 and 2) It's a Warner Brothers production. If Zaslav does not feel Netflix is paying enough $$, will WBD shut it down?" Hoping Netflix doesn't continue canceling shows after the first season, a fan wrote, "The sandman (season 1) Pretty good, looking forward to season 2 (if netflix doesn't pull a netflix)."
Praising the series for its marvelous adaptation, a viewer tweeted, "Just finished watching @Netflix_Sandman. It's a marvelous adaptation of the comics. It's well written, wonderfully acted, and such a beautiful show -the directing,lighting, consumes & production design are just gorgeous. I really hope it gets a Season 2. Thank you @neilhimself." Another Twitter user complimented the casting of the show by saying, "The casting of @Netflix_Sandman is complete perfection. #TomSturridge@lovegwendoline and @MasonAPark are my favorites. And all the visuals are stunning. Such amazing storytelling. Cant wait for season 2. @neilhimself @netflix #Morpheus #Dream #Lucifer #Desire." The binge-worthy show also received words from fans like, "Finished #TheSandman in 1 sitting! Brilliantly made and it is a great adaptation. I am looking forward to season 2. Thank you @neilhimself for the work of art that is The Sandman and thank you #Netflix #netflixuk."
Knowing the importance of streaming and views, fans are prompting people to watch the show so that they get a confirmation on the renewal sooner. A fan even before the series premiere wrote, "a season 2 renewal depends on viewing figures! STREAM THE SANDMAN THIS FRIDAY AUGUST 5." Asking people to put the show on the top of the charts, another fan tweeted, "Everyone watch #Sandman and let's get it to number 1 on @netflixso they'll give us season 2! #SandmanonNetflix@Sandman_Netflix @Netflix_Sandman #Sandmannetflix #Netflix #NeilGaiman@neilhimself." Hyping up people to stream more, another Twitter user wrote, "Y'all better go stream Sandman cause I'm only on episode 4 & I know if I don't get a season 2 I'm gonna go feral."
Before learning the release date, fans must wait for the confirmation of 'The Sandman' Season 2. Only launching on Netflix in August 2022, Season 1 was initially announced back in 2019. Fans would expect that production on a prospective Season 2 would move more quickly because there were pandemic delays to consider.
This article contains remarks made on the Internet by individual people and organizations. MEAWW cannot confirm them independently and does not support claims or opinions being made online.